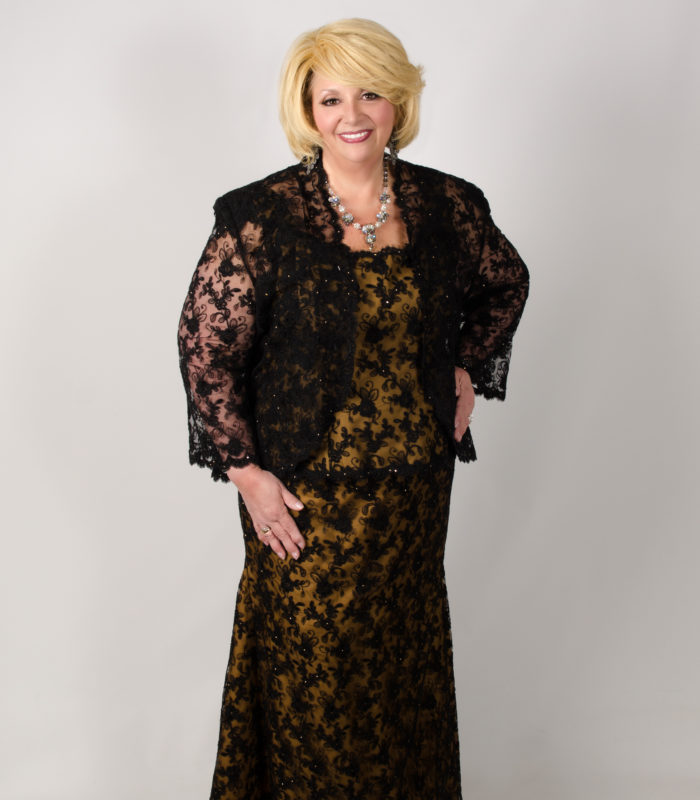 One of the many reasons why I started this business was to satisfy the needs of plus size women that weren't being addressed. Many times clients come to us after exhausting the big box retailers who tend to offer a small selection of matronly styles that are not flattering to the curvier woman. Your child's wedding is a momentous day, and you want to look and feel your best on such a joyous occasion!
The plus size mother of the bride/groom, shouldn't look like they are wearing a prom dress, but also shouldn't look like they are wrapped in layers of chiffon. Choosing the right color and style will vary from woman to woman depending on their individual shape and what they feel comfortable wearing. With over 26 years of expertise in the plus size fashion industry, I have learned which styles suit an array of body styles, shapes and sizes. I personally dress every woman that comes into the store. Queen of Hearts is happy to offer one of the largest selections of plus size formal wear in the tri-state area. Our expert seamstress will ensure your dress fits you properly in all the right places!
When MOB/MOG shopping, there are some things you will want to keep in mind:

Ask the Bride if they have any color preferences and what the formality of the wedding will be in order to follow suit with the overall theme if applicable.
Be conscious of what the weather will be like, as well as any cultural or religious customs that may be appropriate. 
Time it accordingly! You should start the search for your dress no later than three months before the wedding. This will allow time for any alterations or custom orders. 
If traveling, keep in mind fabrics that won't wrinkle and check if there is professional pressing available. If flying, check with the airline if the gown in a gown bag can be used as your carry on piece.
Queen of Hearts serves plus size women sizes 16 and up, and can also accommodate custom orders. We recommend that all of our clients schedule an appointment before coming in so that we can deliver the best quality customer service possible. Give us a call at 516-377-1357 or email us through the website at www. queenofheartsusa.com with any questions that you may have!