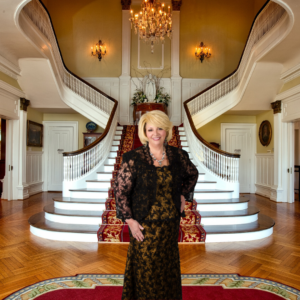 Your child is getting married! And more than likely, you were one of the first to know. Finding the perfect plus size mother of the bride/groom dress is such an important part of the wedding because you are such an integral person in their life, their Mom!

Some tips for making the process as painless as possible include the following:

Many brides/grooms decide to incorporate their mother's dress into the color palette of the bridal party.
Of course there are exceptions to the rule if you are a lady that likes to stand out! Ask your daughter what she would like best, since it is her special day after all.

Communication Is The Name Of The Game
This is a joyous event and the last thing anyone needs is unnecessary stress. Keep in mind that Plus Size Mother of The Bride and Groom dresses may need to be special ordered and will most likely need multiple fittings to ensure your dress fits you perfectly. Usually 4-6 months before the wedding is sufficient. Make sure to voice your opinion if anything makes you uncomfortable, but also be sure to make others aware if something doesn't quite look or feel right to you. You are the mother and you deserve to look AND feel fabulous!
Be color conscious
As a general rule of thumb, a mother of the bride should not wear white or off-white to a wedding as to not take away from the bride. In certain circumstances, such as a snowball wedding, would it be appropriate and is a special request made by the bride!. Mid range colors such as burgundy and teal as well as navy and black are popular color choices for plus size gowns.